<
Deal Of The Day
p>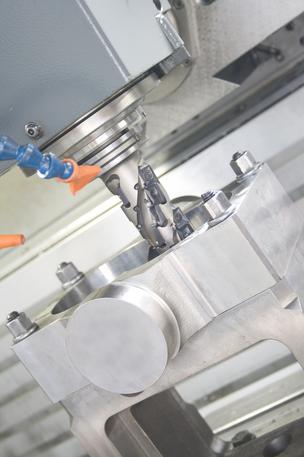 Machine tool maker DMG Mori Seiki Co. Ltd. recently opened a sales and service office in Wichita, giving it direct access to customers for the first time.
The local office of DMG Mori Seiki USA Sales Inc., a wholly owned subsidiary of DMG Mori, is located at Northrock Business Park, 3450 N. Rock Road, Building 500.
Wichita is among three offices established to work directly with customers, says Jim Shiner, regional sales manager for Kansas, Oklahoma, western Missouri and Arkansas. The others are in Tulsa and Kansas City.
Customers of DMG Mori's computer numerically controlled (CNC) machine tools primarily include aerospace and agricultural-equipment makers, but include "anybody who cuts metal," Shiner says.
The tools typically sell for between $100,000 and $1 million, he says.
The Wichita office has two salesmen and two servicemen onsite.
"Mori took the strategy of hiring servicemen first," Shiner says, explaining that "you've got to take care of your existing customers."
While the DMG Mori office is new, it has long had a presence in the area through a distributor before opting to do direct sales and service, he says.
DMG Mori is leasing about 3,000 square feet, according to Ross Way, property and leasing manager and partner at Anderson Management Co. Inc., which operates Northrock Business Park.
John Stearns covers real estate, development and banking.